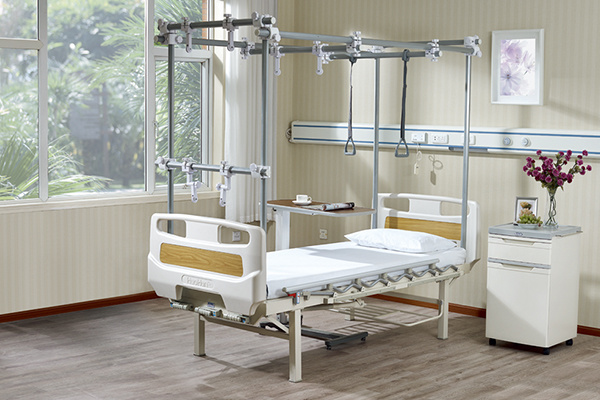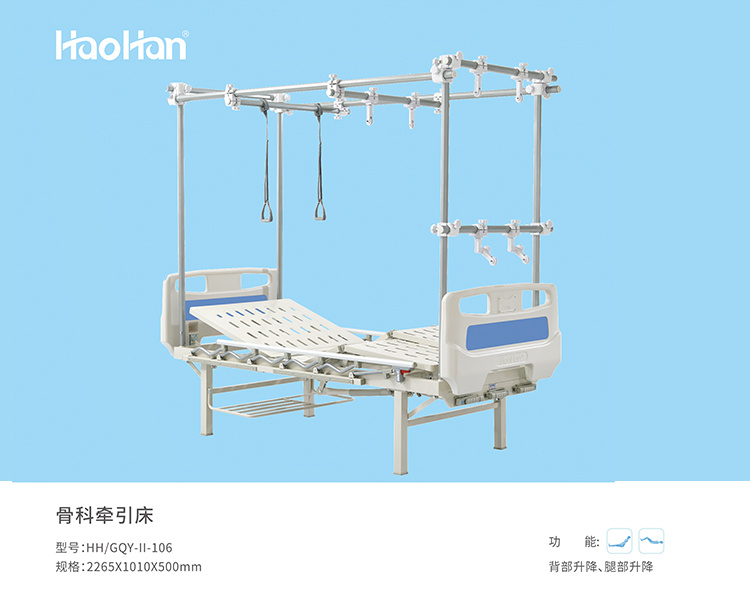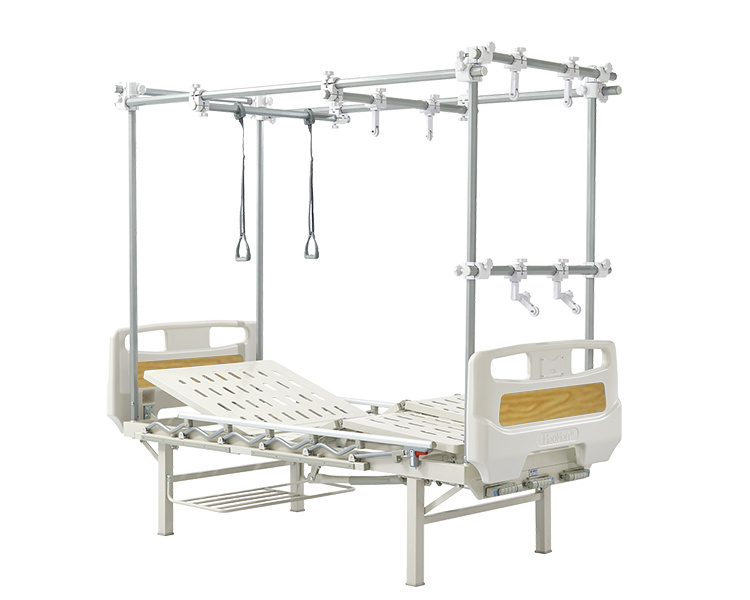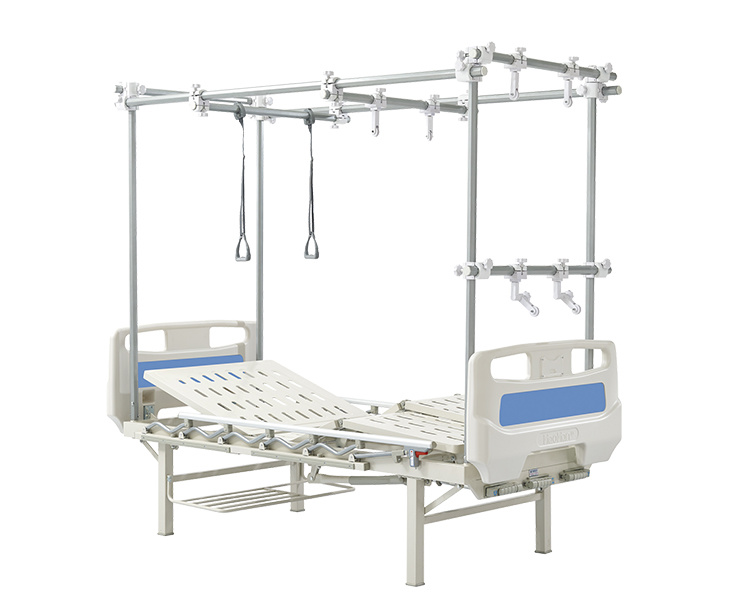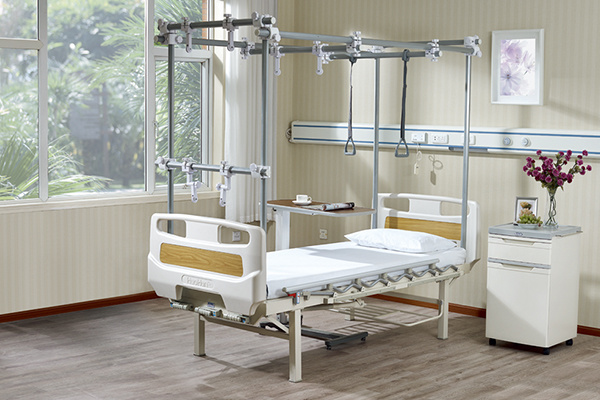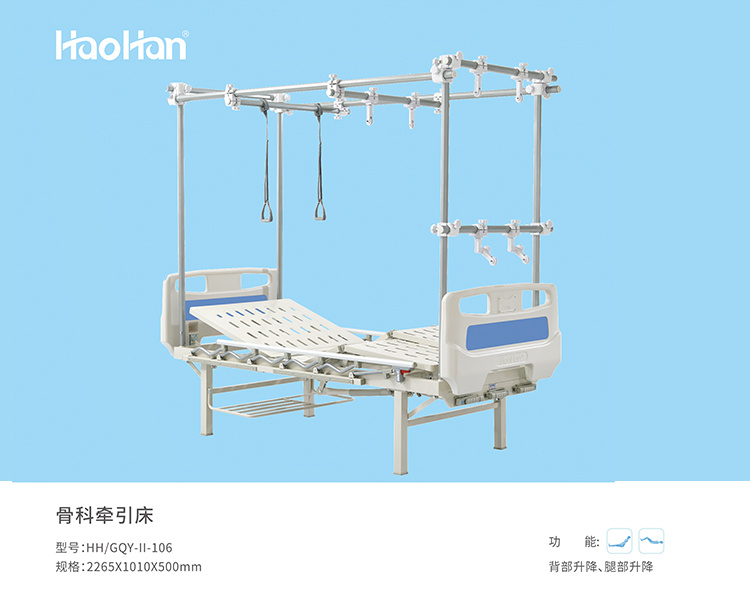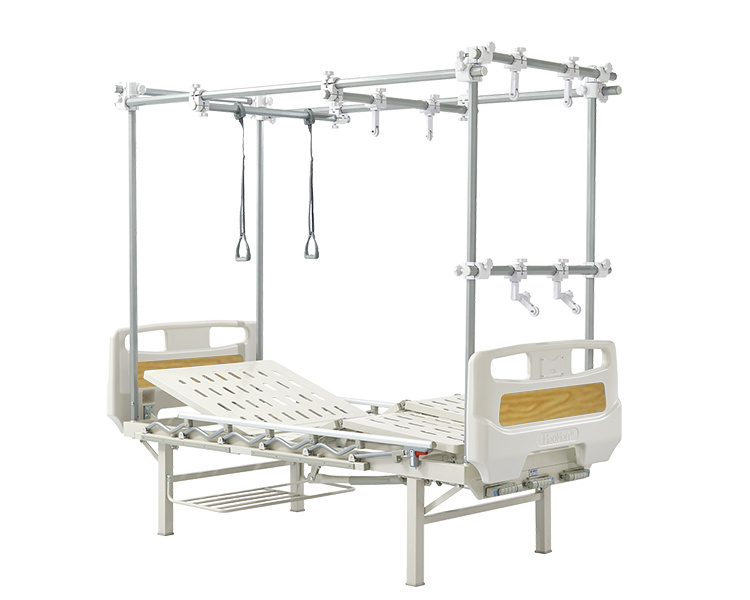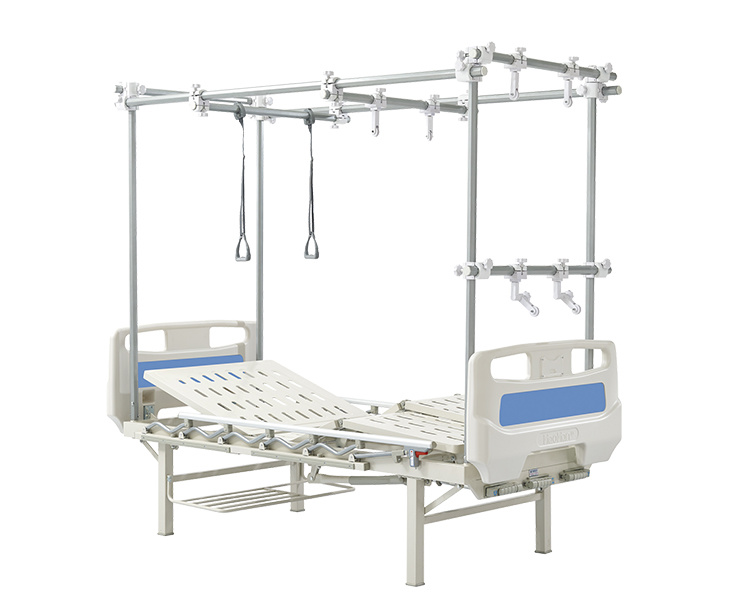 106 Orthopedic traction bed
Summary: 100% of the metal parts of the whole bed are subjected to high-precision robot welding process
Message
Product Details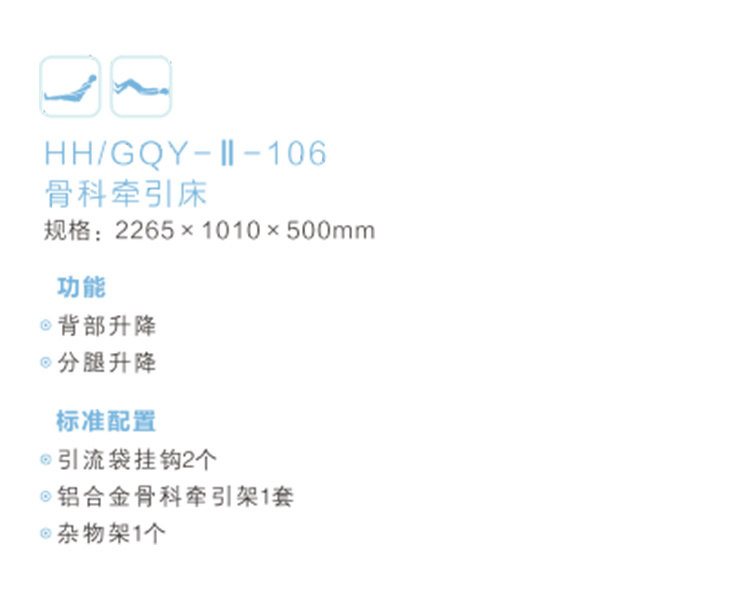 1. The
whole bed metal parts are 100% applied to high-precision robot welding process, and the hospital bed is safe and reliable.
2. The bed panel is molded by carbon steel cold-rolled plate as a whole.
3. The overall metal of the bed adopts electrophoresis plus electrostatic powder spraying double coating technology, so that it is resistant to acid and alkali, corrosion resistance, fade resistance, strong scratch resistance, and double coating inside and outside the pipe wall to prevent rust and prolong the service life of the bed.
4. The gantry traction frame main adopts S36 octagonal aluminum profile tube, the wall thickness is ≥ 2.0mm, and the column shaft adopts round steel diameter ≥29mm; The beam connection structure adopts snap-on type, which is conducive to quick safety and quick withdrawal, and the right-angle buckle is made of aluminum alloy profile die-casting, with multi-tooth clamp, with anti-slip relaxation.
Keywords:106 Orthopedic traction bed
Message
We accept questions and inquiries about our products and services.